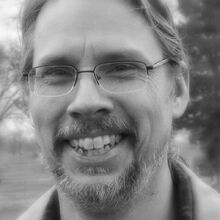 Jim Brozman was an artist on the Dick Tracy comic strip from 2009 to 2011. He worked closely with Dick Locher.
Mr. Brozman earned a Bachelor of Fine Arts degree from Northern Illinois University. In addition to his work on Dick Tracy, Mr. Brozman worked extensively with Now! Comics, where he drew material for such properties as The Terminator, Speed Racer and Racer-X,The Real Ghostbusters and Slimer, and The Green Hornet.
Brozman's first credited work on the strip appears on March 16th, 2009, during the story of Big Ace and One-Eyed Jack. He left the strip on March 13th, 2011.
The name of the character Officer Brozman was apparently inspired by Jim Brozman.
Community content is available under
CC-BY-SA
unless otherwise noted.